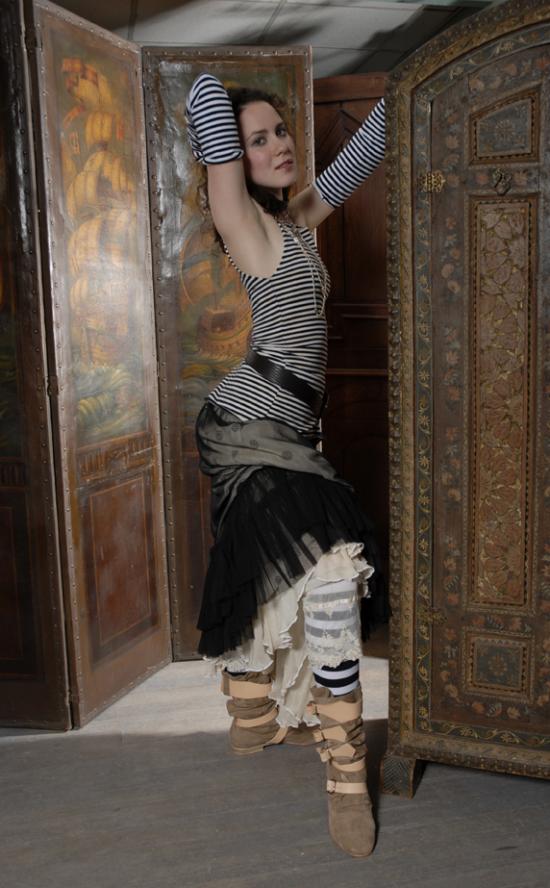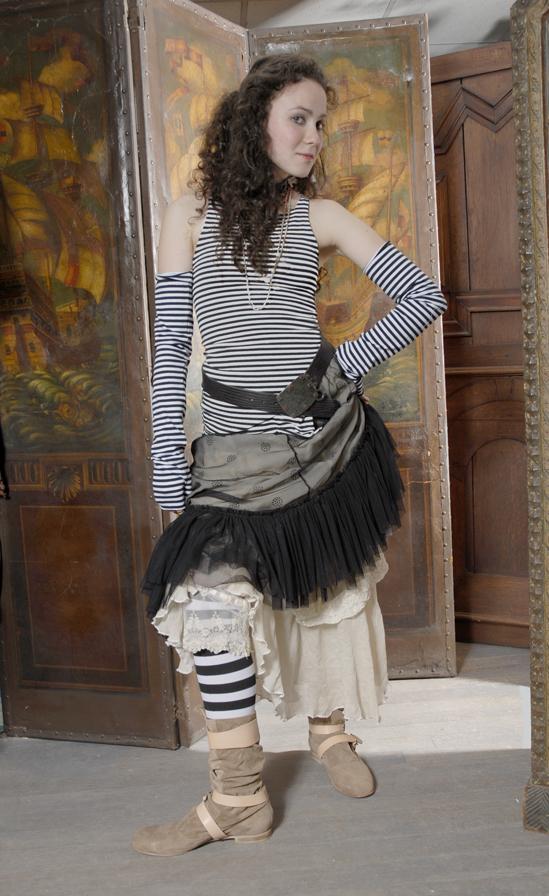 Mariner Tank — Made from one of the most flattering jersey fabrics we've ever found, the Mariner Tank Top is stretchy but supportive and...smoothing, it holds everything exactly where it should be and even the horizontal stripes are slimming in this design. The cut-in arm holes, split sides and asymmetrical shape create a visual illusion that we promise you will like! Matching gauntlet sleeves also available. The color is ivory/ink.
SOLD OUT
Shown with Matching Mariner Gauntlet Sleeves. Click on the photo below to shop for the Mariner Sleeves.
Mariner Sleeves

This is part of a past collection and no longer available.